About Healthcare Educators
Get to Know the Team at Healthcare Educators
Our team is dedicated to helping individuals find the insurance and financial planning products they need. We care about the community. That's why you'll find us at local stores, answering your questions about Medicare while you're out doing your shopping. We also offer activities like tai chi to help you stay healthy, and articles to educate you on financial issues. We're doing everything we can to keep you and your finances in shape.
We are also dedicated to helping insurance agents. Whether you're just getting licensed or have years of experience under your belt, we're here to answer your questions. We offer training events, like Medicare 101, as well as articles on crucial marketing techniques, so you can stay up to date on the issues that matter. Our goal is your success.
Get to know our team members below.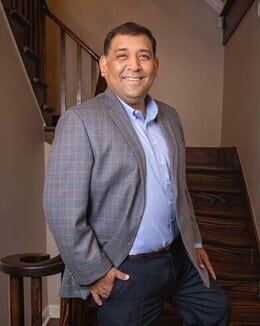 Albert Robledo is a big believer in Tony Robbins' mantra, "The secret to living is giving." He also feels there's no room for ego. You have to listen, seek answers and be coachable. "I'm a person who has failed his way to success. I wasn't always the most talented, but I had the tenacity and grit to study and learn my way to success," he says. He strives to be an all-star leader, inspiring those who work with him to be great, both at work and in life.
After earning a bachelor's degree in music education from Texas A&M-Kingsville, Albert began his career as a high school band director. He loved music and working with kids, but he wasn't fond of formal test taking. In fact, Albert flunked his teaching exam the first four times he took it. This situation nearly derailed his career, and forced him to take a one-year hiatus from teaching, during which he worked in the oil fields. In his words, "That was the year I learned accountability and I grew up." He got serious, passed the exam and returned to his dream of being a teacher.
However, it wasn't long before Albert realized he had another dream: He wanted to earn more money. So, he began moonlighting in retirement planning. Insurance seemed to be a natural fit. "I was still doing what I loved — teaching and helping others. The only difference is that I was working with adults," he explains.
Just as a waterfall begins with a single drop, Albert built his Harlingen, Texas-based agency one agent at a time. It wasn't long until he had 100 agents. Today, Albert's company, PTT Financial specializes in two lines of business: Medicare and retirement planning. He's an expert in Medicare Advantage products, and he helps agents get licenses and teaches them how to run their business. He's also developing a presence in indexed financial products and life insurance.
When he's not at work, Albert enjoys fishing, studying Tae Kwon Do, reading and traveling. Above all, he values his time with his son Elijah.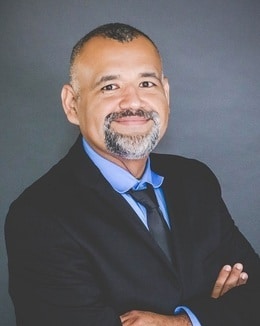 Wally Gomez believes true success can only be measured through a healthy work-life balance. Everyone should live and work with brio – enthusiasm and vivacity.
In 2004, Wally earned his Bachelor of Business Administration with a major in accounting. Soon after, he took a staff accounting position with a local home health agency. There, he quickly transitioned to the role of accounting manager and eventually took the position of CFO. While working as the CFO, he earned his Master of Science in Accounting from Kaplan University in 2014.
His passion for business sparked an interest in helping local small business owners find a balance in their work and life. Once he completed his master's degree, he began providing consulting and bookkeeping services to a few local small businesses, including PTT. He also took a part-time adjunct accounting professor position at Texas State Technical College.
Now he's also the CFO at PTT/Healthcare Educators. His goal is to ensure the organization operates efficiently and effectively so everyone involved can complete their respective duties at work and enjoy a fruitful life, and he's happy to help with any questions agents have regarding the business side of their independent agent venture.
Wally is originally from Lyford, Texas, and now lives in Harlingen with his wife where they enjoy a fun-filled life with their two boys and four daughters. He strives to be at each event and activity his family is involved in and is very proud of their accomplishments. Of his four children who have already graduated from Harlingen High School, two are attending college and two are serving in the U.S. Army.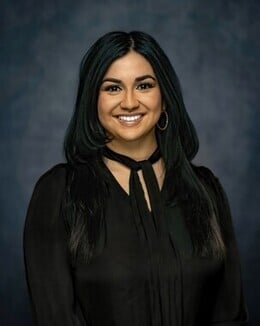 Kristen Castillo — Compliance/Marketing Coordinator
"Motivation gets you going, discipline keeps you growing."
Kristen has both the discipline and the motivation needed to excel as a Compliance/Marketing Coordinator at PTT/Healthcare Educators. She loves working in insurance because she enjoys interacting with people and knowing that she's making a difference in their lives. She approaches her job with empathy and compassion for the people she works with.
Compliance is important to insurance brokers, and Kristen is here to help. She's a problem-solver, and she's earned a reputation as an effective communicator. She's also reliable and well-organized, skills that are important when dealing with compliance issues.
Knowledge is also important. As a licensed insurance agent, Kristen has the insurance knowledge needed to tackle compliance. She has her license in General Lines – Life, Accident, Health & HMO, and she is also a certified Medicare agent.
Kristen is loyal and caring, she loves her family, her friends and her dog. In her spare time, she likes to cook, work out and read the Bible. She always tries to be mindful of living a healthy lifestyle, and she loves plants. Kristen was born in California, but she's lived in Texas for more than 27 years. "My heart belongs to Texas," she says.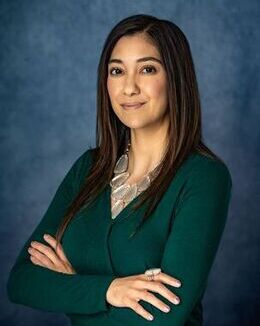 Katherine Mallen — Contracting Specialist
​
Sometimes you need someone who's willing to go the extra mile.
Katherine excels at talking to new people and finding ways to help them, skills that come in handy in her role as contracting specialist at PTT/Healthcare Educators. She helps new agents navigate license requirements and carrier appointments so they can succeed as Medicare advisors.
Born and raised in Harlingen, Texas, Katherine graduated from Harlingen High School. She's earned a reputation as a problem solver who's always willing to go the extra mile for the people around her. She puts her heart into everything she does, including her work.
Katherine was attracted to PTT/Healthcare Educator's reputation for being attentive to everyone. "PTT/Healthcare Educators strives to help agents grow and become successful," she says.
When she's not at work, Katherine enjoys spending her free time with her family and friends. She also likes working out, taking vacations and eating BBQ. She has five children.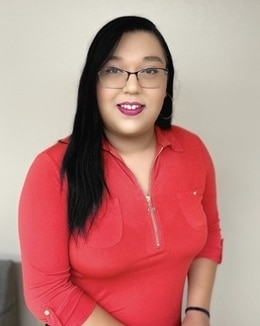 Sarah A. Guerrero – Contracting Specialist
​
"If I don't know the answer, I will find it!"
As a contracting specialist at PTT/Healthcare Educators, Sarah assists new agents as they obtain the required licensing and carrier appointments they'll need to work as Medicare advisors. She has her Life, Health &HMO License and her Property & Casualty License, so she's quite knowledgeable about insurance. She's also a problem solver, and if she doesn't know something, she'll find the answer.
Sarah is from San Benito, Texas, but she's lived everywhere from Florida to Chicago to Hawaii. She's retired from the Navy, and most of her jobs since then have focused on customer service.
She joined PTT/Healthcare Educators on December 3, 2021. "PTT was appealing to me because it was an opportunity to expand on something that I was already committed to," she says. The position lets her grow her insurance knowledge while using her customer service skills to help agents. She's always willing to lend a helping hand, and she truly cares about the success of the people around her.
"My favorite part of this job is the agents," she says. "With each interaction I have with an agent, I have found it to be an opportunity to learn or share what I have learned."
Sarah lives in San Bento with her husband, daughter and son. They also have a cow, and they're working on getting some chickens and building a farm life. Family is important to Sarah, and when she's not working, she enjoys spending time with her family. "Everything that I am, I owe to my mama," she says.